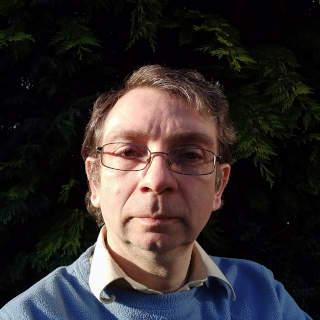 John Critchley
IT Professional
Profile
An IT professional with over 20 years experience in the finance and e-commerce sector, who is used to assisting end users both locally on a busy trading floor and remotely. Experienced in 2nd and 3rd line support – both documenting issues for development to work on and investigating code (such as database stored procedures). Excellent at looking at the bigger picture; such as considering what changes are acceptable to go together. Looking for a new role, especially one with opportunity to do more 3rd level and development work.
Contact
℡ +443300010105
📧 john.blackhole@example.com@critchley.biz
Experience
December 2018 – October 2019
Senior Support Analyst
trueEX LLC./trueDigital Holdings LLC./TASSAT (UK)
Supplying similar support services as previous role on a contract basis.
November 2017 – August 2018
Senior Support Analyst
trueEX LLC. (Londonn, UK)
Pro-actively monitor the trading platform, manage outages, and quickly recover lost or marginalized services Help develop and maintain tools & shell and Python scripts to cater to business needs Generate business and technical reports & graphs Automate and perform platform deployments and upgrades Troubleshoot problems, perform root-cause analysis, and follow issues through to full resolution.
April 2010 – August 2014
Support Analyst
UBS AG — Service Desk (Zürich, Switzerland) IT, FX Trading
Supporting trading platform applications for FX (Spot, forward and swaps). Applications in Java, with Sybase and some Oracle databases. Initially supporting all UAT front to back systems, then transferred to derivatives trading support in production. Updating monitoring scripts and control scripts written in Perl (almost all startup controlled by suite of perl scripts). Splitting Subversion repository so Swiss specific client data segregated. Configuration and deployment of SSL keys.
May 2008 – April 2010
Support Analyst
FXAll — Application Support Team (London, UK)
Supporting applications which allow client to obtain quotes from and trade with multiple FX providers (Spot, forward and swaps). Applications in Java, with Oracle databases. Diagnose and problems, keeping relevant parties informed of status, escalating when needed; monitoring and revising SLAs. Writing monitoring and reporting, graphing tools in Perl; reporting tools using Oracle databases for source and Mysql for saving/processing trend data, in Perl; wrote FIX diagnostic tools in Perl.
September 2006 – December 2007
Engineering lead associate
UBS AG — (London UK) Firewall Engineering, Product Management & Engineering
Extending and maintaining tools to configure and monitor Netscreen firewalls, all using Perl and Perl web front end. Investigating issues with configurations and liaising with vendor. Analysis of new devices from vendor. Management of open issues with vendor. Informing Service Delivery of status of open issues they have raised.
February 2005 – August 2006
Senior Support Analyst
UBS AG — (Zürich, Switzerland) IT, Equities Trading
Supporting trading platform, its real time market feeds, its broker feeds in and out (including FIX links). Analysing status of trades in database. Analysing performance issues; including developing Perl scripts to monitor latency in various parts of the system, and producing representations of system performance graphically. Ensuring stability of environment by ensuring testing process had been followed before releasing new components into production environment and maintaining the 'prodtest' environment.
April 2003 – March 2004
Support Analyst
UBS AG – (London, UK) IT, European Wealth Management
Supporting the nightly feeds into the European Wealth Management systems – in house staging (on Oracle/Powermart), Olympic (AS/400 DB2 servers) and data-warehouse (Oracle/Powercentre). Ensuring that the data feeds, from various sources, are correct and available in a timely manner. Supported culmination of rollout of new German environment which was a large 2 year project; the delivery of the systems in a timely fashion was critical in success go-live. Reviewing overnight batch flow in order to gain time in processing. Documentation for future support. (During last 2 months on project). Supported various data cleaning scripts, shell and Perl scripts on Unix and Perl scripts on NT for batch generation/control. Provided batch analysis charts by using and adapting Perl script which generated output in Microsoft Project.
Education
1991 – 1992
Master of Science — Artificial Intelligence
Cranfield Institute of Technology
1988 – 1991
Batchelor of Science — Computer Science with Physics
King's College, University of London